Outsource Resume Sourcing & Candidate Screening Service
KTRIAN's talent sourcing service provides data-driven techniques to expand your talent pool, accelerate your time-to-hire with qualified and industry-specific talent globally.
Resume Sourcing & Screening
Under the spectrum of KTRIAN's offshore staffing services, resume sourcing and screening is one of the key competencies of our recruiting solutions. Our team of virtual sourcers and headhunters hold access to a network of talent pools and private recruitment databases to rapidly deliver niche, high-volume screened candidates. We strengthen US based staffing businesses with the required flexibility and agility by building a substantial talent pipeline as per role, industry, experience, salary and other crucial factors. Outsource resume sourcing service to KTRIAN's offshore team to reduce your onshore overhead costs, making candidate longlisting profitable in a highly competitive talent market.
KTRIAN's Resume Sourcing & Screening Process For US Based Staffing Firm - Our Approach
With tailored sourcing strategies that align with your client's needs, we analyze the volume, skills criteria and resume sourcing mediums as per geography. We deploy the required resources in terms of manpower, sourcing tools and applicant tracking system (ATS) for efficient and optimized service delivery.
KTRIAN's team of virtual sourcing experts are proficient to deliver a competitive advantage to staffing firms in identifying the top talent. The service model simplifies and scales your candidate database with our network and sourcing methodologies. Our years of deep expertise and sourcing excellence makes us the premium choice as an offshore partner to outsource sourcing services for US based staffing businesses.
Each step of sourcing and screening process includes reaching out to active and passive candidates, assessing technical skills, and delivering the perfectly matched, qualified resumes. Our resume sourcing and screening integrates the following strategies to deliver a comprehensive solution for sourcing top-tier talent pools.
Benefits
Why KTRIAN As Your Offshore Partner For Sourcing Resumes And Screening Service?
Looking to partner with a reliable and trusted talent sourcing and screening service provider to outsource your recruiting needs?
We would like to connect with you, learn about the requirements and contribute to your success!
We've delivered an array of customized solutions to staffing firms across the US and EU. Some of the many case studies that signifies our expertise.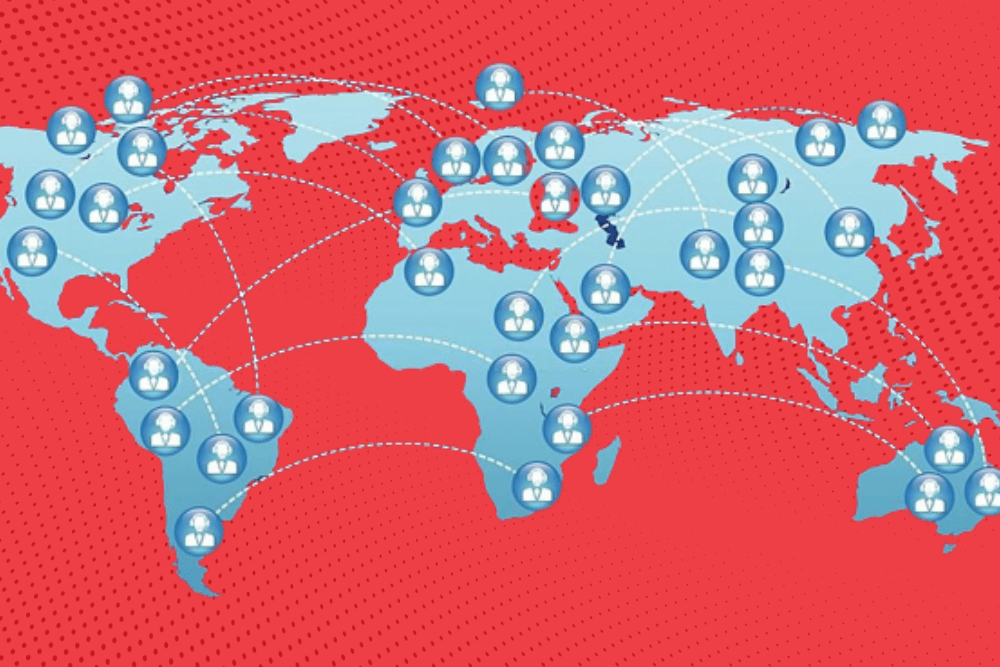 Primary Vendor For a Leading Staffing Firm In Manufacturing Industry To Deliver Contractual Staff
KTRIAN team deployed a Quick Response Team to the client to get labor on the production floor faster.
Explore A Spectrum Of Recruitment Process Services KTRIAN Offers
Full Life Cycle Recruitment
End-to-end recruiting that is managed, executed and delivered by professional recruiters that fit a wide range of budgets, volume, and positions. We do the intensive 360 hiring process to help you achieve efficiency, build employer brand, and attract qualified candidates with our pragmatic recruiting process. Our full life cycle recruitment service assists you in attaining highly skilled talent at reduced costs.
Outsource your high-volume recruitment demands to attain faster turnaround time with KTRIAN's MSP/VMS solutions. Our MSP/VMS recruiters possess expertise in various and wide range of vendor management tools to deliver quick and quality submittals. We have proven experience in achieving SLA requirements.
Executive Search & Headhunting
Our executive search and headhunting offering is the perfect solution for staffing firms to fill confidential and sensitive senior-level positions. Offering complete discretion, we approach active and passive candidates to widen the pool and find the right match. KTRIAN's professional team of headhunters fulfill a high level of dedication to meet the critical needs of executive hiring.