How Choosing The Right Offshore Recruiting Firm Can Improve Efficiency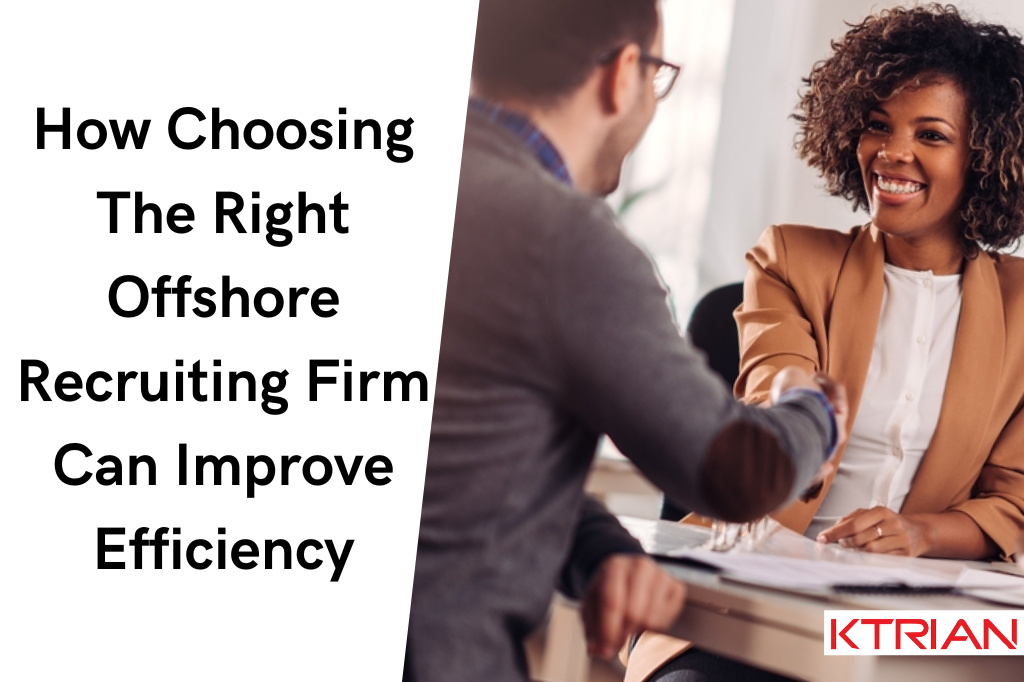 How can individual recruiters contribute towards improving the quality of their staffing business?
For years, staffing and recruitment firms have played a crucial role in helping businesses find and hire the best talent available. However, in a highly competitive market, it's essential for staffing and recruitment firms to continuously improve the quality of their business to stay ahead of the curve. The question for any recruiter in today's market is, "How can they contribute towards improving the quality of their entire organisation or client?".
As an individual recruiter, there are several ways you can contribute to improving the quality of your organization's and your client's hiring projects. Here are some ways to consider:
Develop a deep understanding of your client's needs. Take the time to fully understand your clients' hiring needs, including the technical and soft skills required for the position. This will help you identify the right candidates for the job and ensure a successful placement.
Build a strong network:
Building and nurturing a strong network of candidates can help you quickly find high-quality candidates for your clients. Attend industry events, use social media to connect with professionals in your field, and participate in online communities to expand your network.
Use data to inform your decisions:
Use data to track and analyse your recruitment metrics, such as time-to-fill, candidate quality, and candidate sources. This will help you identify areas for improvement and adjust your recruitment strategy accordingly.
Provide excellent customer service:
Provide timely and responsive customer service to your clients and candidates. Keep them informed throughout the recruitment process, provide feedback on their application, and be available to answer any questions or concerns they may have.
Continuously improve your skills:
Stay up-to-date with the latest recruitment trends, technologies, and best practices. Attend training and development programmes, read industry publications, and participate in online forums to expand your knowledge and skills.
Foster a positive company culture by being supportive of your colleagues, collaborating with others, and sharing your knowledge and expertise. This will help create a positive work environment and improve the overall quality of the staffing organisation.
Conclusion:
In conclusion, by developing a deep understanding of clients' and companies' needs, building a strong network, using data to inform your decisions, providing excellent customer service, continuously improving your skills, and fostering a positive company culture, individual recruiters can contribute towards improving the quality of their entire staffing organisation.
How staffing and recruitment firms can improve the quality of their business! That's the question for our next article. Stay tuned…
Meanwhile, let's keep focusing on building strong client relationships, developing a comprehensive recruitment strategy, prioritizing the candidate experience, investing in training and development, leveraging technology, tracking performance, and striving to stand out in a competitive market.
KTRIAN, an India-based offshore recruitment firm, offers professional offshore RPO services to help improve the quality and overall performance of onsite recruitment teams with cost-saving solutions.
For more details, please call us at +1 (650) 844-9009 or email at [email protected]