What are the Factors that Matter in Developing an Offshore Recruitment Team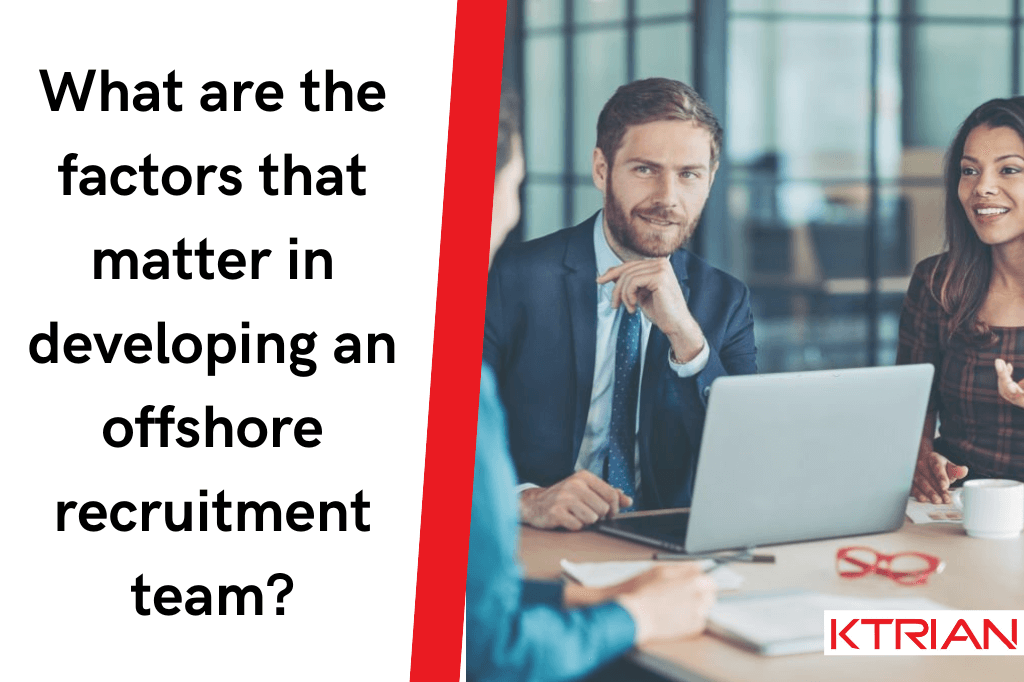 You are the owner of a recruiting agency or the manager of a sizable recruitment team who is thinking about outsourcing. These six factors are crucial to consider as you build your offshore team.
Establish clear goals:
Establish clear goals: It's essential to understand the business goals that outsourcing is meant to accomplish, such as cost savings or access to specialised knowledge. This will make choosing a suitable service provider easier and guarantee that the outsourcing arrangement aligns with the company's objectives.
Choose the best service provider:
Careful research and attention are essential to choosing the best Offshore RPO service provider. This may entail assessing a range of aspects, including the track record, reputation, and capabilities of the provider as well as their price and service terms.
Establish effective communication channels:
The success of any outsourcing relationship depends on effective communication. Businesses should establish open lines of contact with service providers that are used frequently, and they should make sure that any difficulties or concerns are dealt with according to a defined procedure.
Define roles and responsibilities:
Clarify roles and duties: In the outsourcing arrangement, it's critical to precisely identify the roles and responsibilities of the firm and the service provider. By doing so, you can make sure that everything is clear and that everyone knows what is expected of them.
Establish performance measures:
By establishing precise performance indicators, businesses can monitor the success of the outsourced contract and spot any potential improvement areas. This may entail establishing objectives for improving quality, reducing costs, or other metrics and tracking results on a regular basis.
Manage risks:
There are a variety of risks associated with outsourcing, such as possible effects on quality or customer satisfaction, legal or regulatory challenges, and concerns about intellectual property. These risks should be carefully managed by businesses, and precautions should be taken to reduce them, such as having explicit contracts in place and routinely evaluating the performance of the service provider.
When outsourcing business operations or procedures, businesses can improve their chances of success by following these steps.