What takes place if you collaborate with a recruitment process outsourcing consultant?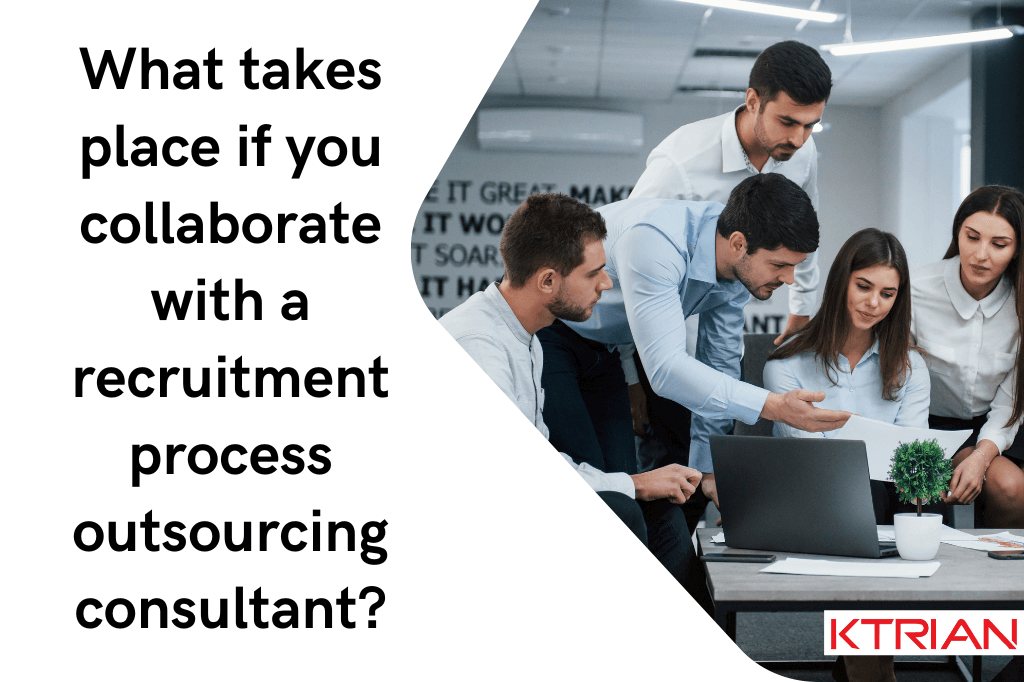 When you work with a traditional recruiting firm, they will listen to your needs before returning with a stack of resumes. They might do some candidate screening, but you are in charge of every other step.
This strategy has one significant flaw: Your internal recruitment team is still required to put in the grueling labor.
In a competitive job market, recruiting is a fine art. It's possible that HR personnel lack the expertise necessary for you to compete with other firms. 
Outsourcing the recruitment process is a substitute strategy. A recruitment consultant collaborates with your HR department throughout the whole hiring process when you use RPO. They'll assist you in carrying out every phase of your whole recruitment plan and in honing your strategy.
Currently RPO has multiple types of recruitment process like End-to-end recruitment, Resume sourcing and screening, MSP & VMS support, Executive search & headhunting, etc…
In short:
Recruitment agencies connect you with the candidate.
RPO Services helps you execute your recruitment process.
If your team doesn't have recruitment expertise or you need a talented candidate in a very short time, don't' worry. KTRIAN Solutions will help you. Our experts have experience in 40+ industries or fields. They can find the candidate as per your requirements.
What takes place if you collaborate with a recruitment process outsourcing consultant?
What takes place if you collaborate with a recruitment process outsourcing consultant?
RPO Consultants always learn about your HR Team when they begin working for you. and they also learn about your business, your organization's culture, and any specific requirements for the open positions.
Depending on the terms of your RPO provider agreement, the following may happen:
If you only require a few hires: 
The first thing your consultant will do is concentrate on creating job descriptions and requirements for each opening.
If you require ongoing assistance:
The RPO expert will evaluate your hiring procedure and make suggestions for enhancements.
After you're operational, an Offshore RPO consultant will start working on growing your staff. The following stages will be demonstrated to you by the consultant:
Create a job description.


When RPO companies start to work with you, it's an important step to create a job description. In some cases, this may involve the job design of open positions, and a new RPO team helps you map out a realistic set of responsibilities for each and every job role.

If your job description is excellent and candidates can easily understand it, it will be easier to attract candidates. More important is that your recruitment process runs smoothly. When all stakeholders have signed off on the JD, it's easy for hiring managers to make a fast decision about candidate suitability.

Present the first round of candidates


RPO consultants have all the toolboxes, software, and different techniques for searching for good candidates. They will use their connections to reach out to passive candidates—those who are interested in opportunities but not actively seeking them. Today, RPO also knows how to search for remote candidates from other places, cities, or even countries.

Only about 48% of new recruits come from advertisements, including job boards and employment websites. The remaining candidates come from a variety of sources, including recommendations, hiring firms, and deliberate recruitment initiatives. An RPO consultant is adept at accessing each of these talent sources.

Examine the final candidate list.

The RPO consultant can begin compiling a list of resumes now that they are certain of who you require. Only the greatest candidates—those who satisfy your absolute requirements—will be on this longlist of applicants.

Your hiring manager (or the appropriate stakeholder) must now make a choice at this time. They'll collaborate with the RPO to create a shortlist of candidates from the candidate longlist. When you've narrowed down your options, it's time to start reaching out to people.

Conduct an initial screening.


The next step is to contact the candidates and screen out anyone who is unsuitable. Screening generally begins with a short telephonic interview, which is conducted by your RPO consultant. This chapter will establish some basic facts, like their salary, expected salary, or whether they are interested in or not in this role.

RPO consultants can also help with other forms of screening. They will work with your team to develop consistent screening methods so that each candidate judges on an even playing field.

Examination and Interview


Because their hiring process takes too long, employers frequently miss out on excellent applicants. You can get advice on creating a successful interview process from your RPO consultant. They will go over issues like:

How many interviews should be planned

What to inquire about in each interview

How to compile and give the hiring team interview feedback

How to impress applicants with your culture and make a good first impression

Orientation and cultural blending

You will have a far better chance of hiring your ideal applicant if you do this step well.

Process for Review

At this step, you will fill the open vacancy. You can get advice on creating a successful interview process from your RPO consultant. They will go over issues like:

With the aid of an RPO solution, you can track metrics and find areas for improvement as you go through the hiring process. The objective is to assist you in creating a recruitment strategy that will consistently supply the appropriate candidate at the appropriate time.

Your consultant gains a thorough awareness of your company's demands through an RPO partnership. You can assemble your ideal team with the aid of their experience and your vision.
Conclusion:
In conclusion, collaborate with KTRIAN Solutions. We can lead more efficient, cost-effective, and strategic talent acquisition processes. Using our services, you can save time and also get talented candidates as per your requirements and within your budget. For more information, you can contact us at +1-650-844-9009 or +91-875-857-7702.