Why You Should Outsource Your Recruitment Process?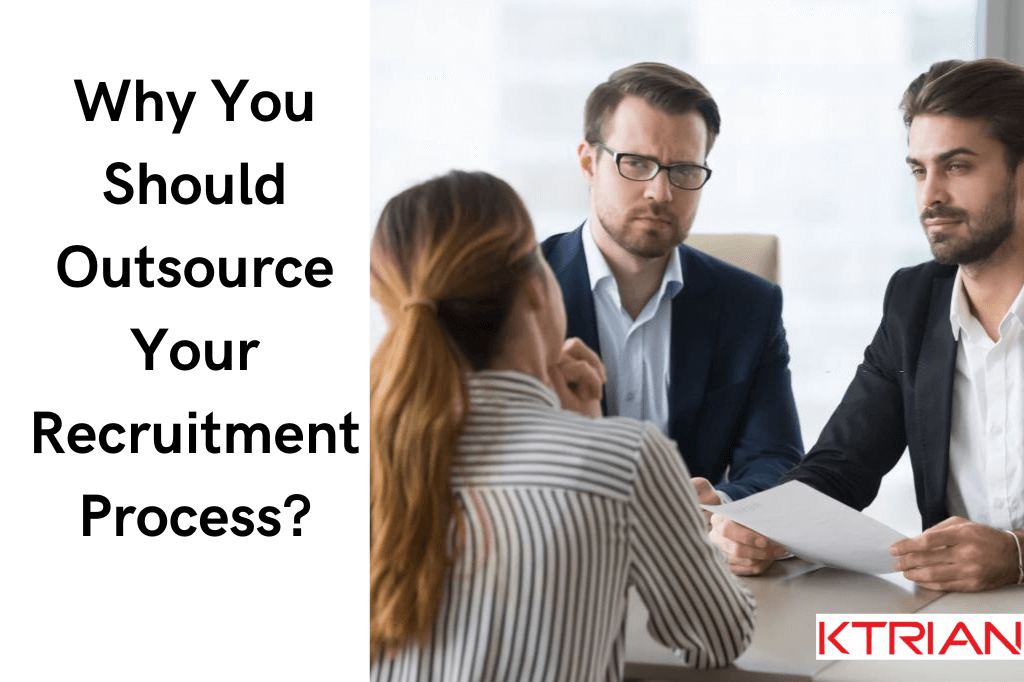 Outsourcing is not a new concept. But did you know that the first time outsourcing was used as a business strategy was nearly 30 years ago? In 1989, Kodak was among the first businesses to outsource the management of its information technology. Since then, enterprises have contracted out various company operations to domestic and international businesses. 
The employment sector was just a little behind. Continue reading to learn more about outsourced hiring and how it can help your business.
What is Outsourced Sourcing and Recruiting?
It is an outsourcing strategy where a corporation transfers all or a portion of its hiring process to an outside provider of recruiting services. The service provider assumes responsibility for sourcing and recruiting, extending the internal recruiting or talent acquisition department.
6 Reasons to Outsource Your Recruiting Process
Stronger Talent Search with Better Hiring Quality


Outsourced recruiting companies have advanced tools & technologies for the best executive search. They have a huge network of candidates and recruitment experts across various geographies, industries, and skill sets. Beyond their portfolios, they can evaluate a candidate's personality and abilities. Your internal recruiters might not be able to engage passive candidates, but their sources and recruiters do so using creative sourcing techniques. Your quality of hire dramatically increases as a result.

Solutions for Scalable Recruiting


Offshore recruitment outsourcing provides the flexibility to grow your recruitment team for increased or seasonal hiring demands and scale it down when hiring is slow. Scalability contributes to cheap expenses as well.

Reduced Time-to-Hire


The top external recruiting agencies will collaborate with you as a partner to restructure and accelerate your hiring procedure. Turnaround time is greatly shortened by their recruiters' extensive experience working with candidates and hiring managers.

Reduced Staff Turnover


Outsourced recruiting companies uncover individuals that are truly interested in the role and your organisation since they are masters at spotting the proper talent. Because of the lower personnel turnover, productivity and profitability are raised.  

Improved candidate experience


Creating a positive candidate experience is very challenging for many businesses but the right outsourced recruiting firm may make all the difference. Their recruiters are skilled in communication. They have to follow the procedures that guarantee regular conversions with the candidates, provide timely feedback and keep applicants interested throughout the employment process. The outsourced company enhances your employer brand by improving the candidate experience.

Reduced Recruiting Costs


The main benefit of the outsourced recruitment process is the lower recruiting costs. Outsources recruiting firm handle candidates, hiring managers, recruitment strategies, workflow procedures and recruiting tools. Your recruiting costs dramatically decrease as a result.
Conclusion:

Finding the best and right talent is a very big challenge for every business and company. If you require an immediate candidate who is suitable for your requirements. KTRIAN Solutions will help you to choose the best candidate as per your requirement and budgets. Our main goal is to fulfill the client's requirements and happiness. For more information, you can contact us: http://3p4.3ca.myftpupload.com/contact-us/